Island in the Indian Ocean about 2,000 kilometres (1,200 mi) off the southeast coast of the African continent known to have a long tradition of direct democracy and a dynamic  economy.  Identified as One of the most  developed African continent (one of the very first  inhabitants of sub-Saharan Africa). 1,865 km² and 1.3 million inhabitants, uniquely characterized by its position between Africa and Asia, Mauritius is both Indian (Indo-Mauritians which now constitutes the majority of its population), European by its component Franco-Mauritian (Which contributes mostly in the economic sphere), Chinese and African.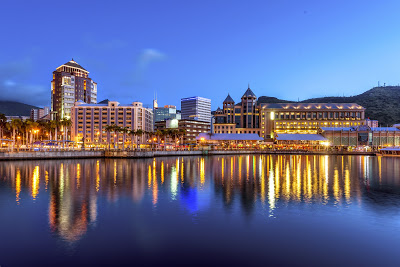 Being part of the African continent, Mauritius attracts and interests the two powerful emerging countries such as China and India. The government's vision is to make Mauritius a "gateway" between Africa and Asia, The Republic of Mauritius is also a member of the international French-speaking community and the Commonwealth. The EU declared as Mauritius first economic and trade partner.
Mauritius is on progress to strengthen the bonds of solidarity within cultural, economic and political groups constituted by Madagascar, Comoros, Seychelles and Réunion Island. As a testimony of this interest the headquarters of the Indian Ocean Commission (IOC) was founded in 1982-1984  Mauritius showed  willingness to play an active role. Since July 2012, the General Secretary of this organization is the Mauritian Jean-Claude de l'Estrac.

Official Name : Republic of Mauritius
Currency : Mauritian rupee (MUR)
Capital : Port Louis
Area : 1865 km²
Population : The population of Mauritius is estimated as more than 1.3 million people.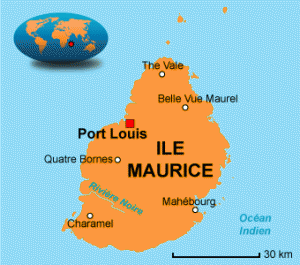 Geography :
Island in the southwest coast of the Indian Ocean about 1,845 km² – 330 km of coastline almost surrounded by coral reefs, located about 10 000 km from Europe, 1 000 km from Madagascar and 200 km of the reunion Island. The Rodrigues Island which forms part of the Republic of mauritius is located 560 km east of Mauritius and an area of ​​108 km².
Climate :
Mauritius has a maritime climate, tropical in summer and subtropical in winter.
Summer extends from November to April with cyclonic periods and winter from June to September.
October and May are transitional climate periods .
The west and north are generally warmer and relatively dry than the east, South and central Region.